Basketball Workouts for High School Players
Basketball Workouts for HS Players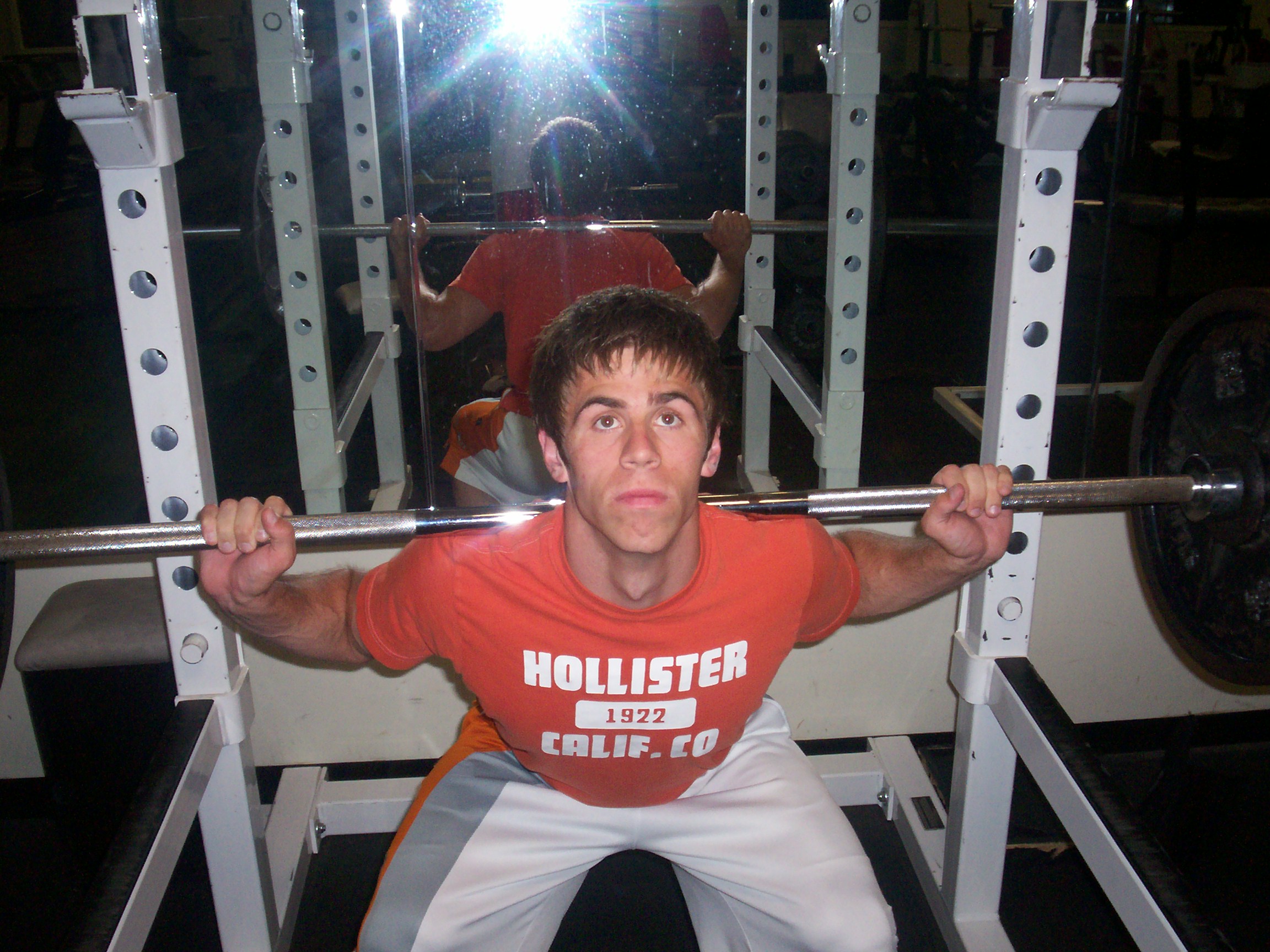 The "Off-season" and Summer months are the most important times of the basketball season, and critical to the skill development of players who are hoping to play at the college level some day. There is way too much competition out there, and to make it, you must work hard! There are certain things that players must do in the off season to not only get them ready for their upcoming high school season, but to also help them look their best at summer college showcases. July and September are the best times to prove your skills in front of college coach's at show cases and exposure camps.
Parents are the Key?
Why are Parents the key to making all this happen? By way of financing, supporting, and being part of the player's workout. Players need help from their parents, plain and simple. They need someone to catch their rebounds when shooting, give them rides to the gym, and finance their camps and showcases. If the parents are not 100% behind the player, the player most likely will not achieve their goals. Parents will also be doing a lot of the paperwork, phone calls, and making copies. This way, the  players can focus on working hard, and getting their workout done consistently.
Players need to Work Hard
The following information will not provide you with everything you need to know about recruiting, but it will get you going in the right direction. The bottom line is that if you want to play in college, you have to work extremely hard during the off-season. The harder you work, the better your chances of playing at the college level. The player must decide what they want to do, and work hard to get there! If you only work hard part of the time, you might want to reconsider your goals? Hard work is the main ingredient towards achieving your goal of playing at the college level. This Basketball Workouts for High School Basketball Players info will get you started in the right direction…  Check out our new Download "Summer Workout for High School Players"

Stay focused, consistently work hard, and be true to your program! Good Luck!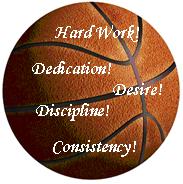 Getting Started" A Basic Game Plan
Now you have to sit down and plan your off season workout, and also any camps / showcases you are planning to attend. This is a very important phase of summer basketball workouts. It will ensure that you have covered all the areas that will assist you with having a successful summer workout.
Start Date: When are you going to start your workout, and when are you able to start the workout? Are there any other players that are interested? It is important that players do not have to do this solo. Two or more motivated players will certainly be more beneficial than having to go at it alone. Just make sure they are as motivated as you are or they may slow you down.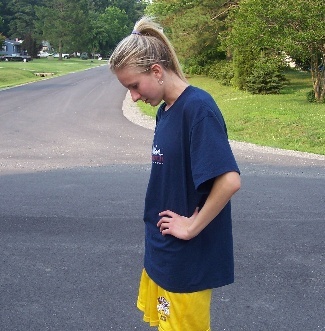 Gym Space: What locations and gyms are available for the player to work out at? It makes it much more difficult when gym space is limited. You must find alternatives in order to make this happen. Talk to your high school coaches, make a spot in your garage to do ball handling, join the YMCA or Rec Center – Do whatever it takes…
Showcases / Exposure Camps: How many showcases do you want to attend? How many should you attend? If you can remember this one important concept: Exposure! Exposure! Exposure, is the name of the game. Players should go to as many as possible, this way if a player has a bad day, they can always look forward to the next showcase.
It only takes "1" coach on any "1" day to make things happen for you!
Camps: The only camps a player should be attending at this level are Elite camps held at major colleges (and of course, any exposure camps).
Open Gym: Usually high school coach's hold open gym during the summer months and/or early fall. As this can only help a player, players should participate as much as possible. This will also allow the high school coach to see how much a player is improving.
Private Instruction: This does not mean your high school coach. This means you must find someone that does this for a living, a "professional." There are many Ex-NBA players, European players, Ex-College Greats that provide this type of service. You just need to find them. Be aware that these "professionals" will not be easy on you, and will tell it like it is. If they think you are slow, they will tell you. You must be ready for this "constructive" criticism, and grow from it.
AAU Teams: This is a must; you must participate on an AAU travel squad. Check with your AAU coach, will he be signing the team up for Team Showcases? If not, find another team that is planning to play in exposure camps during the summer. Get Exposure!
The Program
The most important part of Summer Basketball Workouts is the program that you are going to follow. You must work on all aspects of your basketball skills in the off season. This should be the time that you work the hardest. The program below is an outline of a standard high school basketball player's summer workout. Keep in mind that this program is only a guide. Once a player has planned out their program, the hard part will be to follow the program faithfully.
Summer Workout for High School Basketball Players – Basic Program – Handout
#1 Ball Handling:
It doesn't matter whether you are a point guard, power forward, center, or shooting guard you must have excellent ball handling skills. Developing good ball handling skills is a main building block with improving your other basketball skills (seeing the floor, driving to the basket, breaking out of traps, etc.).
Ball Handling Video Clips Menu Page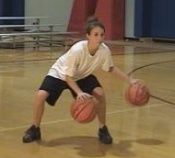 Advanced Ball Handling Routine – Handout
#2 Shooting Routine:
Shooting is an art form that can only be developed through hard work and repetition. With the proper determination and routine, you can become a proficient shooter. Keep in mind that it will take thousands of practice shots to get you where you need to be as a shooter.
 Shooting – Video Clips Menu Page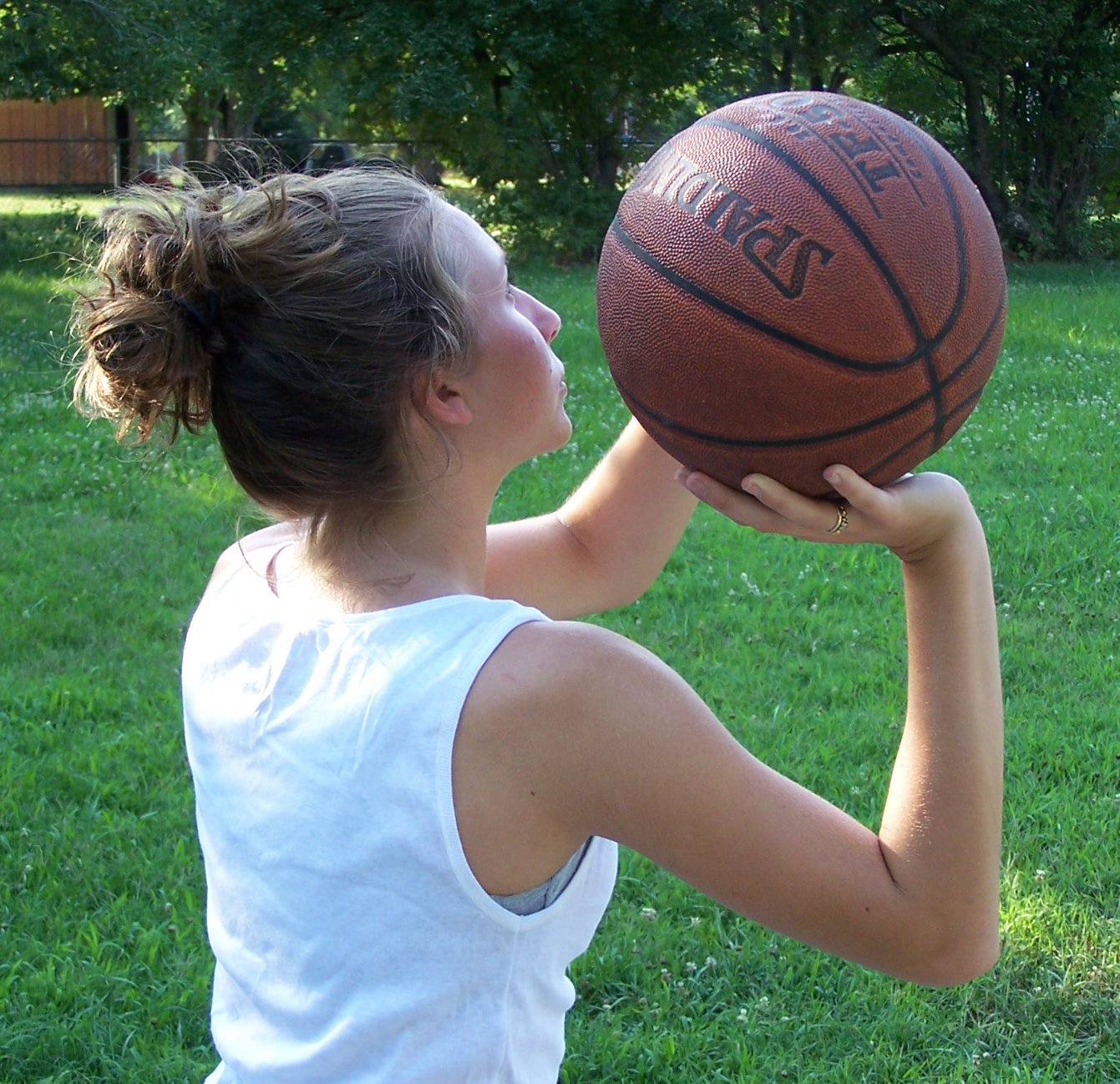 Guard Shooting Routine – Handout
Post Player Shooting Routine – Handout
 #3 Lay-Ups:
The Lay-Up is called the "easiest" shot in basketball, so why are there so many missed lay-ups in games? The lay-up is a shooting skill that is ignored often. An easy shot to shoot that most players do not take the time to "practice" the lay-up. A good attitude to have is that you are going to make every lay-up you take. Only hard work will help with this goal.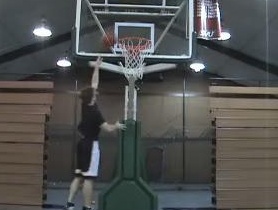 #4 Free Throws:
It doesn't matter what size you are (short, tall, big or small) the Free Throw can be every players shot. There is no excuse to miss many free throws. To be a really good all around player, you need to shoot around 80% consistently. Don't neglect practicing free throws!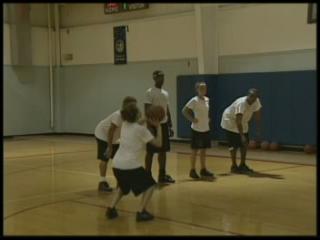 #5 Game Shots:
Once you have taken all your practice shots, you have to test yourself in a game like situation. This part of summer basketball workouts checks how well you are progressing by tracking how many "game" shots you make.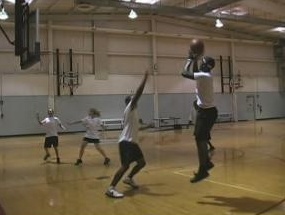 #6 Running/Conditioning:
If you want to play basketball you have to run, a lot! The off season is a great opportunity to get in shape (basketball shape). Running / Conditioning must be part of your daily routine. A good routine should consist of short and long distance running.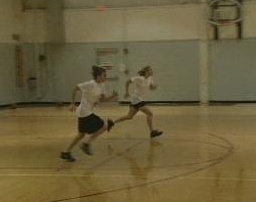 #7 Weight Lifting:
Basketball players lift weights for one main reason – to get stronger! Stronger does not necessarily mean that you are going to have large muscles, etc. Stronger means jump higher, run faster, pass harder, etc. Weight lifting can get you in great basketball shape.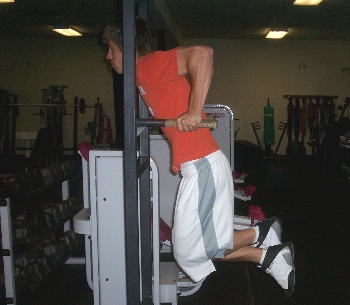 #8 Jump Roping:
Foot speed and agility are a skill that is required for any aspiring basketball player. A basic jump rope routine will get you going in the right direction.
 Jump Rope Drill / Short Hop (regular)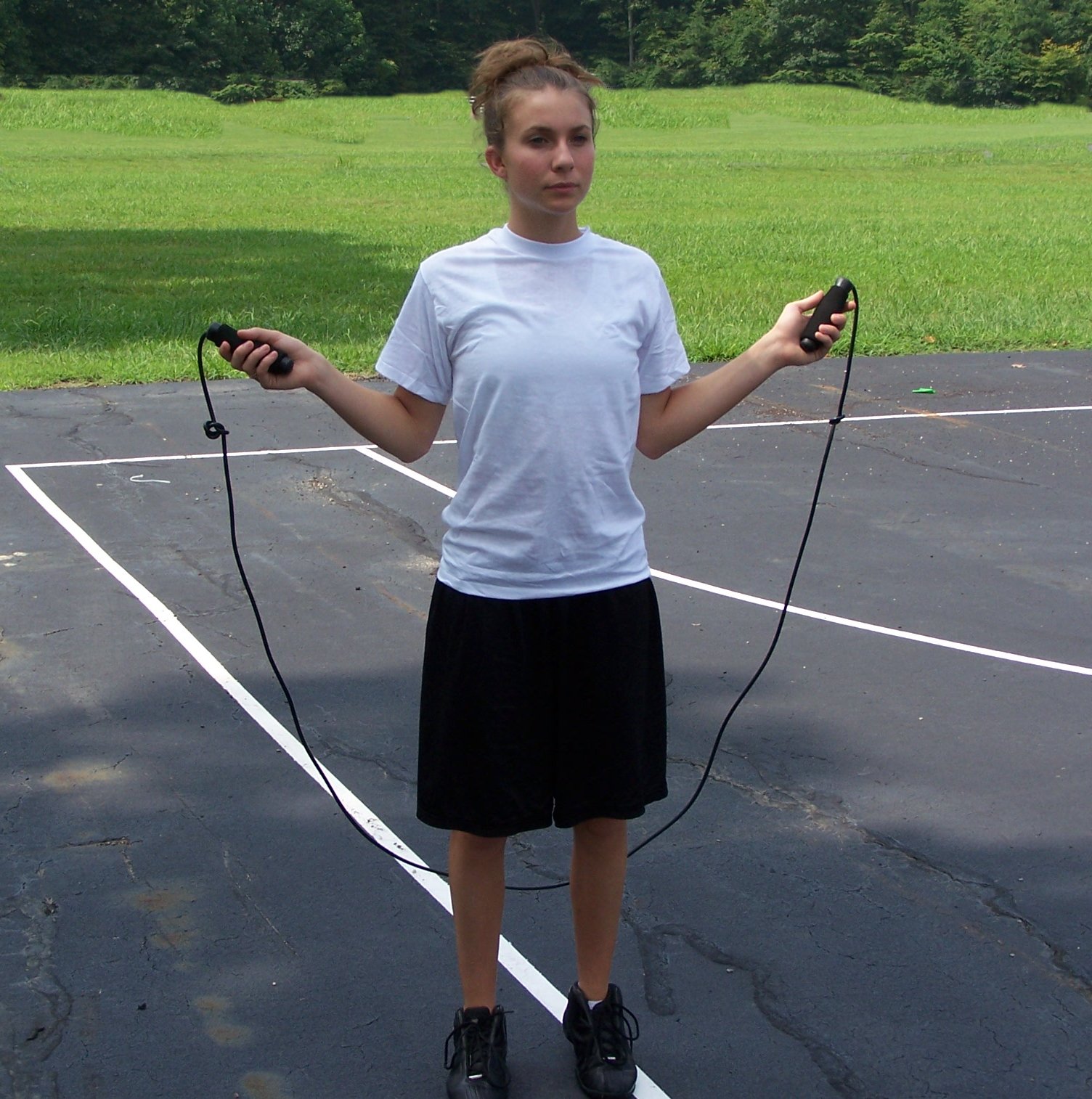 #9 Ladder Drills:
Ladder drills are tailored towards foot quickness and lateral movements. All attributes that a true basketball player must work towards.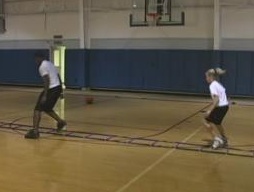 #10 Game Play:
Put your hard work to the test often. Plan to attend open gym, summer leagues, and any pick up game you can find! Call your friends, your competition, go to the local rec center, or to the local playground; as long as you keep playing and testing your skills!
Game Play Suggestions and Notes:
The best way to see all of your hard work pay off is on the court. You must make the time to play any time you get the chance. Game play is the best way to put your skills to the test, and should be part of all basketball workouts.
1. Rec centers usually have times set aside for open gym, call them for dates and times!
2. Ask your coach when open gym will be? Don't be afraid to call the other high school coaches and attend their open gyms.
3. AAU / YBOA team: Are you involved in a competitive basketball league? If not, look into joining a team. These teams sometimes play all the way up to the end of July.
4. Local playgrounds, YMCA / Church / Summer Leagues, and talk to your local college coaches.
5. Play up a few levels means that girls should play against the boys, and boys should play against higher competition (not their little brother or sister). Push your skills to the limit!
Keeping Track of Your Progress!
Why all the forms, logs, tracking lists? For one thing it keeps you up to speed on what is working and what is not. Are you making any progress? What area do you need to concentrate on, etc? It's your choice to keep track or not? If you do keep track, you will have documentation that you can share with your coach (is it worth the extra effort to impress your coach?). Another good point is that you will be able to see yourself progressing, and getting better in certain areas.
Sample Workout Tracking Log – Handout
Shooting Routine Log – Handout
Seeing and evaluating this information will motivate you to work even harder!
More Info and Forms on Keeping Statistics
Elite Camps Information / Notes:
If your game needs a "boost" try participating in a summer camp, but not just any camp, "Elite" camps! Most Division I and II colleges have annual summer "Elite" camps. You just have to contact the colleges and download the information. You can even register on-line. Any "Elite" camp will help you improve only if you call and inquire about the following:
Call and ask… How many players per coach? Review the camp agenda; does it fit your needs? How much "one on one" instruction will you receive?
Notes: Make it fun, sign up with a friend or teammate, Read the camp brochure, make sure you bring the items that are suggested, Set a goal for the camp, what do you hope to achieve?
Showcases / Exposure Camp Notes:
The Importance of College Showcases/Exposure Camps: Showcases are where individual players attend and play in front of college coaches, and exposure camps are where "teams" (AAU, High School, YBOA) attend and play in front of college coach's. It's important to understand that college coaches have options and are switching from the traditional visit to see a player at their high school game (still occurs, but not as common) to attending college showcases. Why? At a showcase they will can see 100 players in one day, one trip. Unless you are a top 50 player in the USA, you will need to attend college showcases, lots of them. The reason for attending so many is you need as much exposure as you can get, and if you do not play so well at one show case, you get a chance to play better at the next one.
Common Mistakes made by High School Players
1. Players involved in too many sports: If you want to play basketball at the college level, then you must choose basketball and work hard at becoming the best that you can be at basketball. There are very few 3-sport players that are excellent at all 3 sports. Don't play another sport if it will not help you reach your basketball goals.
2. The 2nd Sport: If you want to play another sport, there are some advantages such as: Track and/or Soccer will keep you running on a consistent basis. Find a sport that will "compliment" your basketball skills! Playing a sport where there would not be a lot of running would not be very beneficial to your basketball goals.
3. Getting a Summer Job: Well this can get you some spending money, but it will take time from your summer workouts. There are so many other players working solely on basketball that a job may be something you want to think twice about. If you really need to work, then make sure that you schedule time for your basketball workouts. Make your summer workout a priority, make the best of your time and find a way to get everything done!
4. Being Lazy / Procrastinating: Players must be dedicated to motivate yourself on a daily basis to work hard each and every day! Do not put off your workouts until the next day, do not cut yourself short and hurry through your program.
5. Being Told you "Can't Do it" How will you react if your High School or AAU Coach tells you that they feel you are not a "strong" enough player to play in college? Remember, believe in yourself and your skills, but also be realistic about your skills. On the other hand, if you feel you are good enough to play at the college level, don't let anyone bring you down. You must work hard, push yourself even harder, and stay on course.
Summer Program: Reminders
1. Be faithful to your basketball workouts program, work hard and work out consistently.
2. Participate in scrimmages, pick up games, etc. as much as possible.
3. Girls should play against boys as much as possible. It will help!
4. Boys should play against players at a much higher level.
5. Players should always practice at game speed! Always!
6. Games Shots, at Game Spots, at Games Speed.
 Check out our new Download "Summer Workout for High School Players"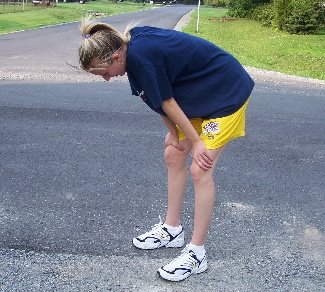 All the Summer Workout Handouts Here
If you are looking for a chance to play at the college level, or just want to become a better high school player – there's only one way to achieve this goal – HARD WORK! Basketball workouts should not be easy, and will be sometimes hard to keep up with. I know you have heard those two words a million times, but the reality is, hard work is the only way to improve your game. So make the most of your off season by working hard, sticking to a routine, and pushing yourself to the limit. The information on this Basketball Workouts for High School Basketball Players menu page is designed to help you achieve your goals.

Basketball Workouts