Personal Basketball Trainers
What are Personal Basketball Trainers?
(and what they can do for you?)
Youth Personal Basketball Trainers (Personal Basketball Trainers – sometimes called "Professional Trainers") are usually ex-NBA / WNBA players and / or College Stars that are highly skilled in the field of basketball training that provide services to basketball players. Some of these trainers are excellent motivational speakers as well. They will fully understand what it will take to play at the college and / or professional level. Good personal basketball trainers will train you hard and will get you ready to compete at the next level. They will show you different types of basketball skills and basketball drills to work on, and work you hard at them…
Can't find a Personal Trainer but want an intense training program? Check our our new download "Summer Workout for High School Players
Our Experience with Personal Basketball Trainers!
At first we didn't know what to think about all this "personal trainer" stuff, but it didn't take long to realize that our daughters were going to benefit tremendously from the workouts! Ganon worked them hard, found areas where they needed to improve, and told them straight up what it was going to take to play at the college level…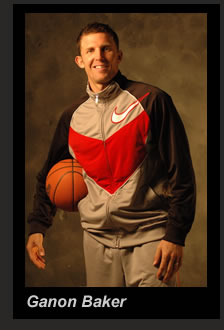 "When we worked out, it was always intense (every drill at full speed) – he always focused on improving my strengths and weaknesses. He helped me become a better player (which allowed me to play at the College level)." Alison Petrin (Belmont Abbey, SVU)
Ganon Baker Basketball Services.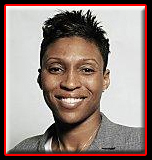 Grambling has hired Nadine Domond to take over its women's basketball program. Domond replaces former Grambling coach Patricia Cage-Bibbs, who is acting as the interim athletic director. Domond, who is a well-known basketball trainer across the country, played in the WNBA for the Sacramento Monarchs in 1998 after a four-year career at Iowa.
"The workouts and drills were intense (everything at full speed). She focused on improving my defense, and worked on my shot. I feel much more confident about playing high school basketball now." Alexis Petrin (Warhill High School, VA)
 Nadine Domond – Grambling Basketball
What to look for?
Usually personal basketball trainers are people who experienced playing at the college and professional or semi-pro level. It's always best to check out their credentials prior to signing up for a bunch of sessions. Did they play in the NBA / WNBA? Were they College basketball stars? Who are some of their past and present clients? How long have they been a personal trainer? As a matter of fact, when you find a personal basketball trainer in your area, sign up for only one session. Check it out first so you're not stuck paying for a bunch of sessions you are not going to get anything out of.
How much can you expect to pay?
You can expect to pay anywhere from $20 – $50 for one session. Many times personal basketball trainers will have 2-4 players in the session and charge less (knowing that most players may not be able to afford $45 a session). Expect the sessions to cost you some money – if you cannot afford a weekly session, you may want to only schedule a session once every two weeks (or as many as you can afford to attend).
Locating Personal Basketball Trainers:
A few Suggestions
1. Talk to your AAU / High School Coaches / Local Recreational Facilities.
2. Call local Colleges, ask for the strength and conditioning coach, ask if they know anyone?
3. Internet search – Type in Personal Basketball Trainers (your State) and start searching. Check out a Sample Website Here!
4. Talk to local Basketball organizations and clubs, such as AAU, etc. Coaches at this level may have information on personal trainers or be able to point you in the right direction.
The Session: (The Session should go something like this)
1. The trainer should work you very hard (expect this, and get yourself ready for it).
2. You should learn drills that you have not been "exposed" to before that will help you improve your game.
3. The trainer should evaluate your skill level and give you information on exactly what they feel your strengths and weaknesses are.
4. Be prepared to hear the truth, and sometimes it may not be what you are expecting to hear (or want to hear). An honest and straight forward personal basketball trainer that gives you the truth about your game will only help you in the long run.
5.You should leave the session with the feeling that it was well worth the money, and with lots of practice, will help improve your game.
Practicing (after the session):
Do you have the 3-D's to make all this happen? Desire – Dedication – Discipline are the key to improving your skills. Of course all the sessions in the world cannot help you improve if you don't work hard and practice. Players must make the commitment to make the time to practice on a consistent basis. Not practicing will only waste their parents money. Practice so hard that personal basketball trainers will be impressed every time they see you. Make them understand that you are serious about improving your game. You must make your personal trainer earn their fee! Make the best out of this valuable training experience, and you'll see the results. Work hard to become the best basketball player that you can be!
Conclusion:
Not all personal basketball trainers are alike. Some are really good at what they do and can help you become a better player, and some may not have the experience to help you improve your game? Be careful, choose wisely, and stop if it's not helping you improve. But, stopping does not mean that you give up, it only means that you keep looking to find a personal basketball trainer that has the experience to help you achieve your goals. Work Hard!
Want more information on Off Season Workouts? Try our new Download publication…
 Summer Workout for High School Players

Personal Basketball Trainers